I present to you..the newest tanker of the Mini Dragon Kingdom Quest..
No, it's not Bruce Lee, Slasher, or Helga, (what makes you think that?) It's the damage built-too squishy-but-ultra-cute...
Athemis!!
Don't believe me? here's proof: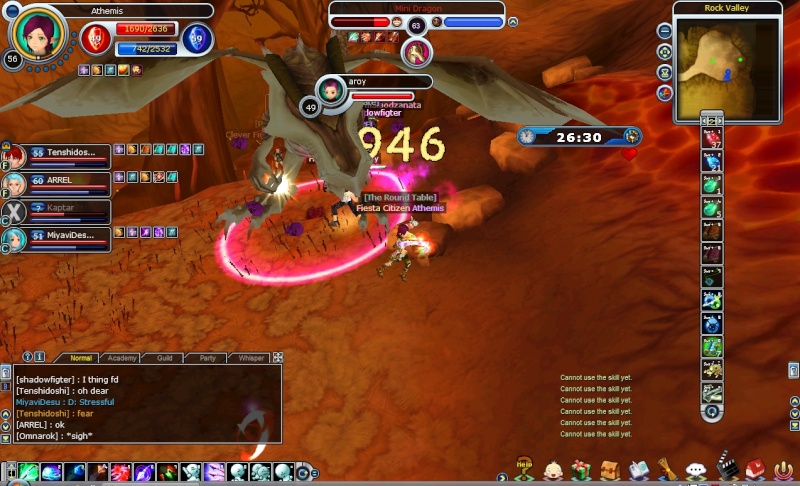 Here's what happened. Regular protocol: Tanks tank, Damage dealers deal damage, and healers heal. We had it backed into the corner, when suddenly, it feared the tanks. And who is the first person it runs to once it was free from the slashing, hacking, and annoying taunting of the fighters? The one dealing the hardest heaviest damage...me.
First instinct: *finger hovers over Protect* but then...it lays off the attacks, and to my astonishment, I
survived
it. Me, the squishiest archer you will ever meet, when other archers would have hit the floor, I stood and fought. I held that overgrown lizard in place while people where overwhelmed by the mobs, and the tanks were still running in circles. And I didn't have any scrolls at all O.o
Apparently, MD got bored of me and feared me as well, ending my fun.

And don't go off saying 'this is no big deal you noob' Come on! Let me live a bit in my glory! ~.~
Besides..the only time I'm tank is when I'm in a party with full int mages..